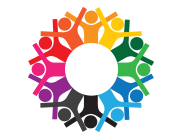 The success of MSM comes from its workforce. That's because we all have a deep sense of pride and a passion to progress to make our business even better.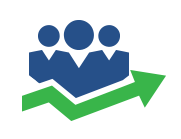 Our people are dedicated, skilled and adaptable and we're all encouraged to look for ways of improvement, no matter how big or small.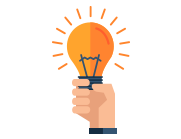 We hire people with the aspiration and drive to develop their careers and realise their potential.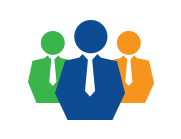 Grow your career with us by sending your application at careers@msmsugar.com [1]
Position
Entity
Department / Division
Location
Employment Status
Senior Manager / Manager, Risk Management
MSM Malaysia Holdings Berhad
Risk Management & Corporate Governance
Menara Felda, KL
Permanent
Assistant Manager / Senior Executive
HORECA Sales & Health Product
MSM Malaysia Holdings Berhad
Group Commercial
Menara Felda, KL
Permanent
Senior Executive / Executive, Compliant Management (Investigation)
MSM Malaysia Holdings Berhad
Risk Management & Corporate Governance
Menara Felda, KL
Permanent
Manager / Assistant Manager, Supply Chain Contracts
Analyst, Supply Chain
MSM Prai Berhad
MSM Prai Berhad
Group Supply Chain
Group Supply Chain
Menara Felda, KL
Menara Felda, KL
Permanent
Assistant Manager / Senior Executive, People Management
MSM Prai Berhad
People Partner
Prai, Penang
Permanent
Executive, Pallet
MSM Prai Berhad
Supply Chain
Prai, Penang
Permanent
Executive, Supply Planner
MSM Prai Berhad
Supply Chain
Prai, Penang
Permanent
Engineer, Process
Laboratory Analyst
MSM Prai Berhad
MSM Prai Berhad
Process
Quality Assurance
Prai, Penang
Prai, Penang
Permanent
Assistant Shift Superintendent Process
MSM Prai Berhad
Process
Prai, Penang
Permanent
Technician Mechanical
MSM Prai Berhad
Mechanical
Prai, Penang
Permanent
Assistant Manager, Warehouse
MSM Sugar Refinery (Johor) Sdn Bhd
General Warehouse
Tg. Langsat, Johor
Permanent
Lead, Electrical & Instrumentation
Assistant Manager, Engineer
MSM Sugar Refinery (Johor) Sdn Bhd
MSM Sugar Refinery (Johor) Sdn Bhd
Electrical
Engineering
Tg. Langsat, Johor
Tg. Langsat, Johor
Permanent
Assistant Manager, Building & Infra
MSM Sugar Refinery (Johor) Sdn Bhd
Engineering
Tg. Langsat, Johor
Permanent
Senior Engineer, Electrical
MSM Sugar Refinery (Johor) Sdn Bhd
Electrical
Tg. Langsat, Johor
Permanent
Engineer, Electrical
MSM Sugar Refinery (Johor) Sdn Bhd
Electrical
Tg. Langsat, Johor
Permanent
Operator, Process
Operator, Packing
MSM Sugar Refinery (Johor) Sdn Bhd
MSM Sugar Refinery (Johor) Sdn Bhd
Production
Production
Tg. Langsat, Johor
Tg. Langsat, Johor
Permanent
Executive, ASRS
MSM Prai Berhad (SBW)
Supply Chain
Sungai Buloh, Selangor
Permanent
Instrument Engineer
MSM Prai Berhad (SBW)
Engineering & Facilities
Sungai Buloh, Selangor
Permanent
Instrument Technician
MSM Prai Berhad (SBW)
Engineering & Facilities
Sungai Buloh, Selangor
Permanent
Facility Assistant
MSM Prai Berhad (SBW)
Engineering & Facilities
Sungai Buloh, Selangor
Permanent